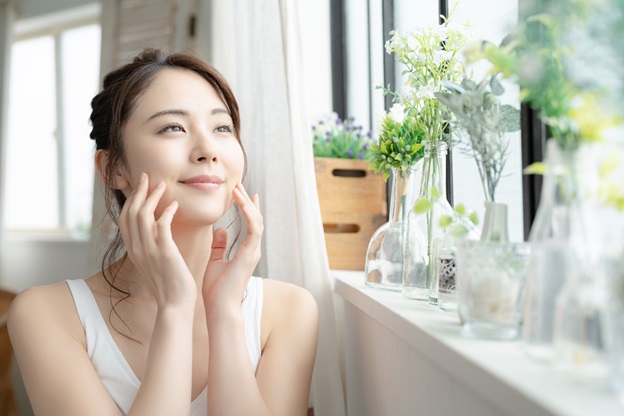 Korean sunscreens are far better than any other region ones. Because they offer more variety, more protection (UVA and UVB), and better formulation. K-sunscreens are always lightweight, no greasy, and easily spreadable and leave no cakey residue as compare to western's ones. UV radiation from the sun is transmitted in 3 wavelengths. 
UVA
UVB
UVC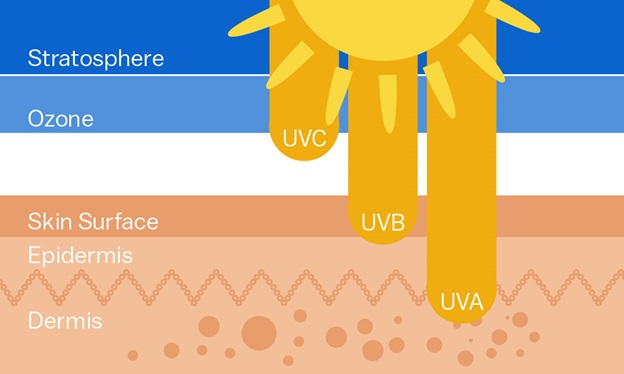 UVC does not penetrate the earth's surface, so we need to protect our skin from UVA and UVB.
UVB can cause skin irritation and can cause skin cancer. SPF protects against UVB. SP15 blocks 93% UVB, SPF30 blocks 97% UVB, and SPF50 blocks 98% UVB.
UVA penetrates deep into skin elastin and can cause skin tan, wrinkles, white spots, skin aging, PA is an index which protects against UVA. There are three stages of PA+, PA++, PA+++, and PA+++. The higher the pluses, the higher the protection level.
Conventional sunscreen feels greasy, tacky, and heavy under makeup. The truth is that all people do not have the same kind of skin type. Every skin type needs different formula which takes care of the moisturizing level and sun protection at the same time. A Korean Beauty brand Thanks You Farmer has 3 of sunscreens editions that cater to all the skin types' i.e. oily, dry, and combination.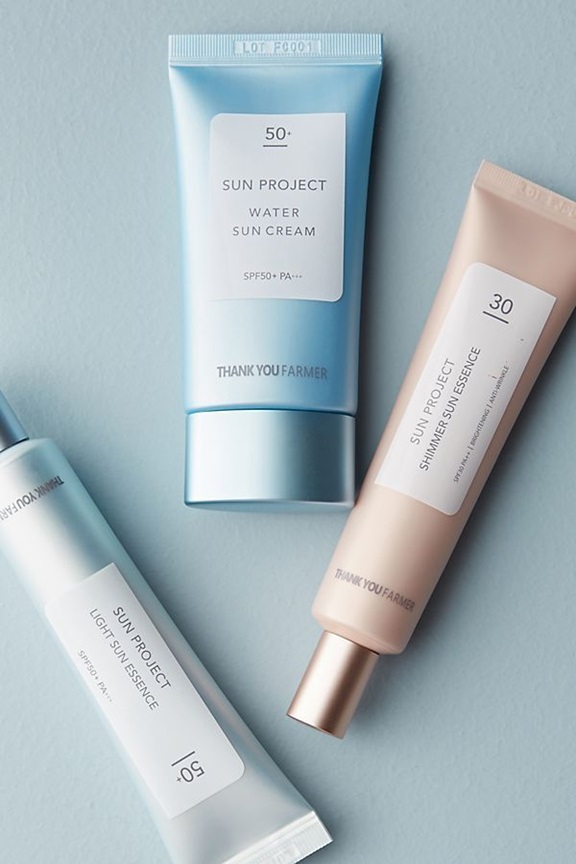 Sunscreen for Oily Skin– THANK YOU FARMER – Sun Project Light Sun Essence Review
It is a water-based sunscreen specially made for oily skin. The ingredients include lotus extracts, soybean lipids, aloe vera and hollyhock roots extracts. With SP50 and PA+++ it protects the skin from sun damage. It feels light on the skin and hydrates it as well. Essence does not get stained or whitecakaing with sweat.
Sunscreen for Dry Skin- THANK YOU FARMER – Sun Project Water Sun Cream Review
Sun projects water sun cream is designed for dry skin type to protect it from sun damage with PSF50 and PA+++ barriers. It has a strong peachy smell due to peach extract. The ingredients include walnut oil, bamboo water, sunflower seeds oil, hollyhock, and aloe extracts that take care of dryness in the skin and moisturize as well.
Sunscreen for All Skin Types- THANK YOU FARMER – Sun Project Shimmer Sun Essence Review
The former tow types give matte finish after application but if you want glowy effect you can use Sun Project Shimmer Sun Essence. It protects the skin from Ultraviolet damage with SPF 30 and PA++ barriers. It is 3 in 1 product which protects from sun damage, gives a pearly dewy base, and corrects the uneven tone of the skin.
Ingredients include Caprylic, natural Vitamin E, aloe & hollyhock extracts, and African walnut oil. It gives whitening effect and removes wrinkles, age spots, sun tanning and pigmentation.